MACHINERY
Processing of thermoplastics
We are in possess of 45 modern injection molding machines made of Arburg, Engel, Kraus Maffei, Battenfeld, Italtech, JSW with clamping forces from 50 to 1200 tons and the necessary auxiliary equipment, i.e.: thermostats, dye feeders, modern dryers for engineering plastics. 50% of the machine is equipped with manipulators for receiving details. In the production process, we use IML technology that allows for automatic application of labels directly to the injection mold.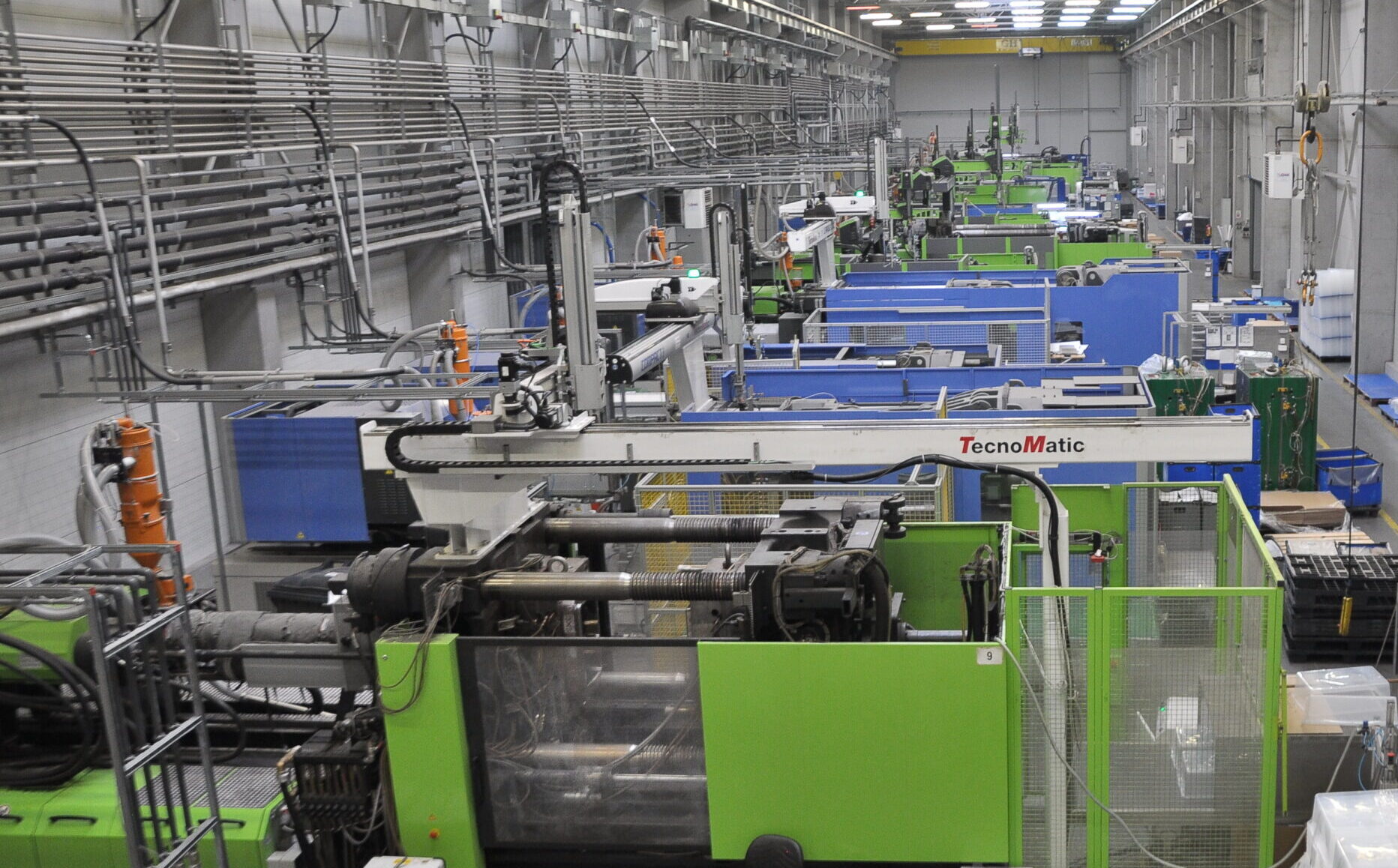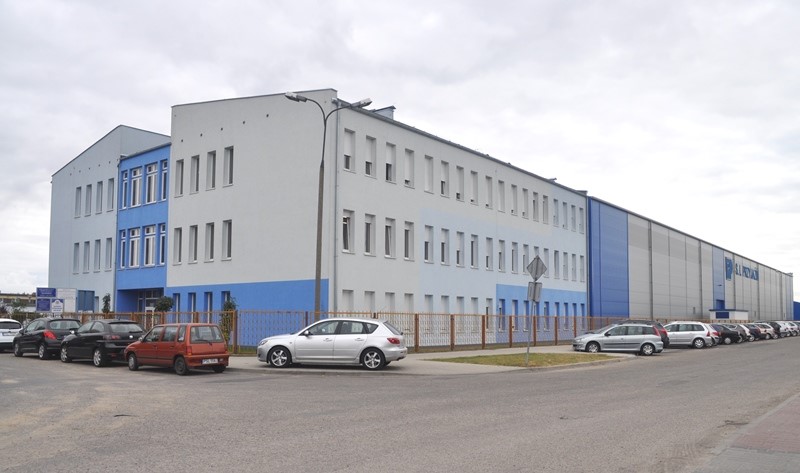 In 2016, we built a modern production hall with an area of approx. 1800 m2 designed for large machines with clamping force from 350 to 1200 tons.
We have two independent cooling systems for machines and tools that guarantee the necessary stability of production parameters and a modern central raw material feeding system from Koch.
We work with customers from Denmark, Germany and Poland, we produce various types of containers including food storage, dispensers, bowls, buckets, kitchen utensils, pots, etc. Recently, we have established cooperation with leading companies in the household appliances industry, for which we produce technical mouldings.
We offer services in the field of thermoplastic processing, printing (pad printing), and confectioning of products.
MACHINERY
List of machines
MACHINERY
Production and assembly of electrotechnical components
At the Electrical Engineering Department we employ employees specialized in precise assembly and production of electrotechnical components, mainly for the German market.
We have:
METEOR winders for winding coils from wires with a diameter of 0.03 to 1.7 mm,
KOMAX KAPPA 225 automatic machine for cutting and insulating wires,
automatic assambler of connector terminals with diameters of 4.8 mm and 6.3 mm,
stations for controlling the parameters of manufactured components,
assembly stations that guarantee high quality of each operation.